When it comes to bathroom décor, it is a typical, timeless, and elegant marble that emerges as the best alternative for making the bathroom look stylish and adding value to space. From a classic master bathroom to bathrooms with smaller spaces, floor and marble wall tiles complement all sorts of bathroom designs in different colors, finishes, and sizes. Let's find out the factors that help in picking up superb products in the form of a unique marble tile bathroom.
Refreshing and sleek look with marble tile bathroom
Natural marble tiles come with coincidence quality whereas engineered marble stones come with controlled quality. All-natural stone products have specific features such as beauty, performance, look, and style. Marble is a royal stone as it has the ability to hold water at bay. It is uniquely designed by nature and naturally built to last. With different colors, finishes, and sizes, marble stone products for the bathroom make a big difference. All needs are not the same, so are the solutions to overcome expectations. Marble is a royal stone and it makes a bathroom space look sleek and refreshing with tiles. Read ahead what factors contribute to making a marble tile bathroom quite impressive.  
Marble tile color options for bathroom
When we talk about an accomplished marble tile bathroom, a range of lighter and darker colors plays a vital role. From white to off-white and from brighter to soothing, the list of marble hues and tones is really big. When it comes to having marble tile color options for bathroom, Indian marble colors catch all eyes. If you are searching for natural colors of marble for redefining a bathroom, the following colors options can help you add more spice to your existing marble inventory.
Black marble – Mercury black, carbon black, and black marine marble
Brown marble – Fantasy brown marble
Green marble – Spider green, plain green, and forest green marble
Pink marble – Pink onyx and pink marble
Veining marble – Rainforest green, golden, and brown marble
White marble – Bruno white, Albeta white, Markrana white, and white onyx marble
Marble tile finish options for bathroom
The marble tile for bathroom passes through various processes before reaching to a retail store. From quarries to marble factory units, marble tiles are finished in several ways. Some tiles look glossy. Some tiles look dull. It happens due to the type of finish achieved over the surface of tiles. The following are the finish types that marble buyers can expect from a leading Indian marble supplier. These include:
Antique (sandblasted + brushed) tiles – This finish is ideal for having an aged appearance.
Bush-hammered tiles – This finish generates consistently distributed craters of diverse sizes by hitting the stone surface with a bush hammer. It makes the surface non-slip and is ideal for high traffic areas.
Honed tiles – Best for the low maintenance, honed is not a glossy finish. It produces a smooth surface through grinding and sanding processes.
Leathered tiles – Ideal for having a slightly undulating surface, this finish is achieved by brushing the slab.  
Lepatora tiles  
Polished tiles – A polished finish enhances the color and markings of the material. It also produces a high gloss, mirror-like surface through the process of grinding, sanding, and buffing.
Sandblasted tiles – Like bush-hammered finish, this finish is gained by the process of blasting silica sand.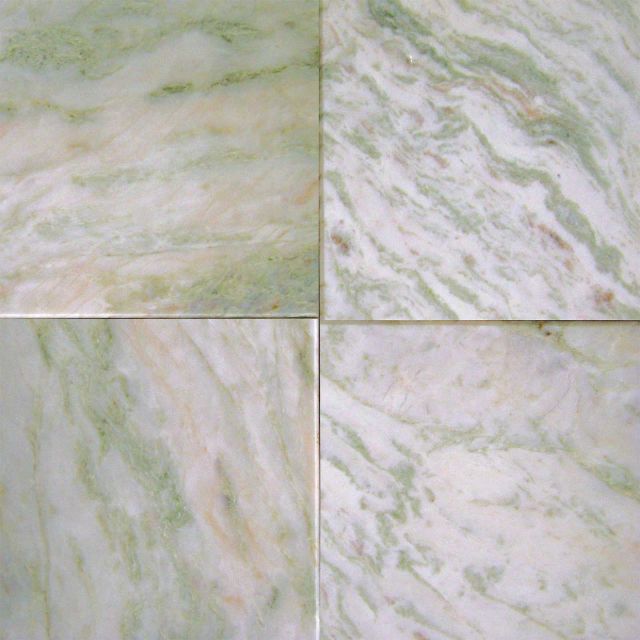 Marble tile size options for bathroom
Some bathrooms are bigger in size whereas some of them occupy less space. That is why a particular size can't fit all needs directly. That is why Indian marble manufacturers deal in the selling and supplying of different tiles sizes for a marble bathroom. B2B buyers can opt for the following sizes that help their targeted audience add more style and perfection to their bathrooms.   
Standard marble wall and floor tile product sizes:
30x30cm tiles and 5×30.5cm tiles
30x60cm tiles and 40x40cm tiles
45x45cm tiles and 60x60cm tiles
61x61cm tiles and more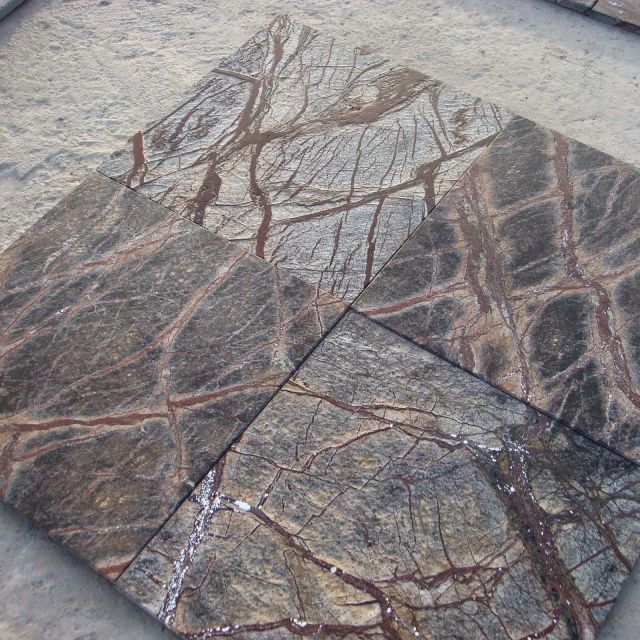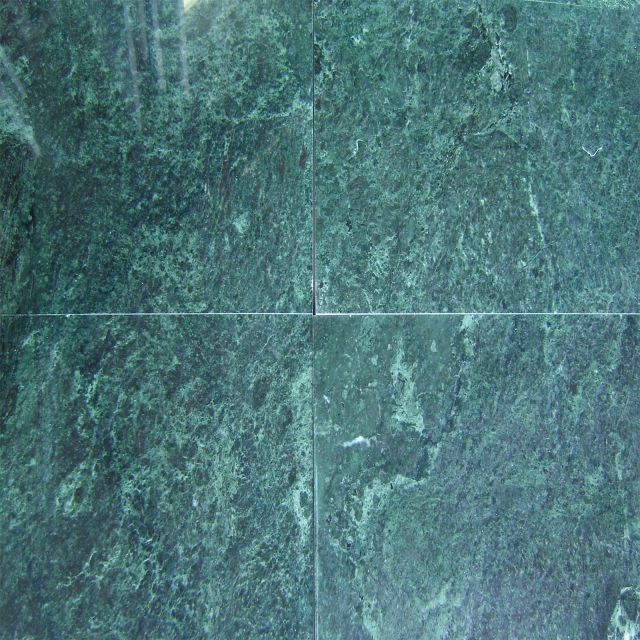 All these marble tile sizes are standard that online B2B marble tile buyers can buy from a leading marble supplier in India. Interestingly, a qualified Indian marble supplier can help buyers get custom-sized marble tile bathroom products.
With an ISO-certified supplier, buyers can expect 100% real solutions for marble tile bathroom. B2B buyers can check the quality of Regatta marble tiles by ordering a FREE SAMPLE online. The marble company also welcomes buyers if they place a direct order online via our website.