Nowadays, limestone has become a favorite construction material for residential and commercial projects. It has been widely used in contemporary interior designs for decades. With a hardness of 3 on the Mohs scale, limestone simply resists the passage of time. That is why it is an ideal choice for bathrooms, kitchens, and facades. Limestone's natural brightness gives a new meaning to the wall and floor perfection. This content puts light on a few interesting limestone tile patterns and surface treatment options to make a big difference to the wall and floor decoration in commercial and domestic construction projects.
Limestone tile patterns and finishes
From limestone transportation to limestone shaping and from limestone cutting to limestone packing, there are many processes through which a limestone product passes. While following a strict limestone process, stone experts and engineers emphasize on tile patterns and surface treatment. These two activities are vital for having practical and stylish floor and wall tiles.
Limestone tile patterns
Limestone tiles come in custom and standard sizes including 30 x 30, 60 x 30, 60 x 60 and 60 x 90 cm along with thickness 1 cm, 1.2 cm, 1.5 cm, 2 cm or 3 cm. A limestone floor can be installed in an assortment of patterns. More importantly, choosing a particular pattern depends on the choice of the homeowner. Below-mentioned is a brief list of popular limestone tile patterns for floors. These include:
Regular Pattern Floor Tiles
Floor tiles in the regular pattern are the most common pattern for modern designs.
Type: Most common type of pattern
Used in: Modern bedroom, kitchen, and bathroom
Popular colors: Shades of gray, cream, and lighter
Look: Uniform look
Appearance: Makes the floor and the room look bigger
Spiral Pattern Floor Tiles
Floor tiles in the spiral pattern are superb for modern style interiors with a chic look.
Type: Unique
Used in: Modern style interiors of kitchens and homes
Popular colors: Bright colors
Look: Trendy
Appearance: Design booster for kitchen backsplash or a wall accent
French Pattern Floor Tiles
Floor tiles in this render the look of countryside homes with a very chic vibe.
Type: Rustic
Used in: Kitchen and living rooms
Popular colors: Off-white colors
Look: Countryside homes
Appearance: Glossy
Herringbone Pattern Floor Tiles
Floor tiles in this pattern are perfect for improving the overall design of the overall interior.
Type: Modern
Used in: wall designing
Popular colors: Dark colors
Look: Comfortable
Appearance: Enhances the design of the overall interior
Antique Pattern Floor Tiles
Floor tiles in the antique pattern resemble the French/ Versailles pattern and match well with rustic styled and designed homes.
Type: Close to the French/ Versailles pattern
Used in: Rustic styled and countryside homes
Popular colors: Dull colors
Look: Soothing and comfortable
Appearance: Rustic style
Utility: Value addition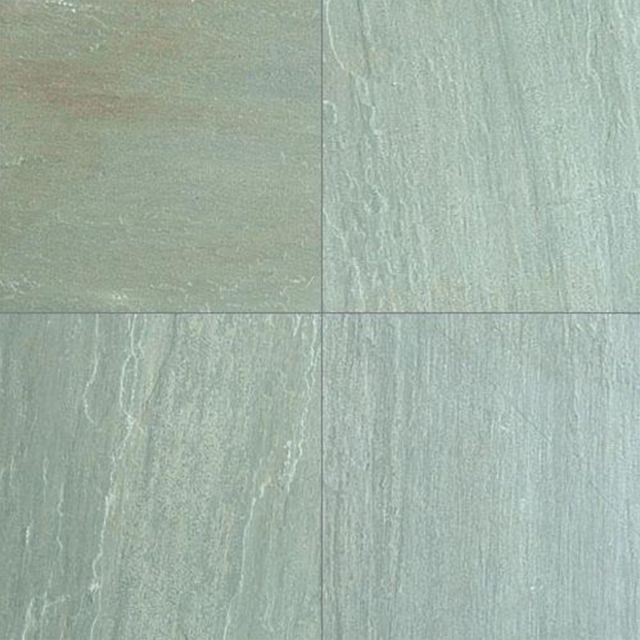 Limestone surface finishes
HONED: This finish ensures a smooth matte surface for interior and exterior floors. This surface finish is suitable for internal and external flooring, cladding, columns, balustrades, stairs, and other architectural profiles.
BRUSHED: This finish is vital for having an embossed antique surface. It offers a feeling of comfort and warmth. It is also good for many applications such as flooring, wall cladding, stairs, architectural profiles, and columns.
TUMBLED: This finish type looks very different than honed or polished finishes. The best part of this finish is that it makes the surface slightly chalky and dusty-looking with muted colors. It doesn't remove any sort of protective finish from the stone surface.
NATURAL: The natural finish means the absence of treatment. The natural stone seller sells a stone in the natural finish after extracting it from the quarry. This finish makes the stone an unprocessed surface look. This finish type is good for cladding and cobblestones.
Popular limestone tile finishes in India
Natural calibrated hand-cut (HC) and machine cut (MC) tumbled
Honed calibrated hand-cut (HC) and machine cut (MC) tumbled
Natural + brushed calibrated machine cut (MC) and hand-cut (HC)
Semi-honed and semi-brushed calibrated hand-cut (HC) and machine cut (MC) tumbled
Indian limestone market in the best natural stone hub where global limestone buyers can opt for Kota blue, Kota brown, lime black, lime peacock, lime green, lime pink, tandur yellow and tandur blue limestone tiles in different patterns and finishes.
B2B buyers can place an online order for limestone tile in any particular pattern and surface treatment choice.